About us
ENRICHING THE LIVES OF YOUNG PEOPLE THROUGH THE ARTS
Mission Statement
Youth Theatre Interactions, Inc. (YTI) provides professional instruction in the performing arts to Westchester County youth. With the support and participation of their parents, YTI nurtures creativity and pride in accomplishment while fostering discipline, confidence, and critical thinking in young people. Empowered by these attributes, our youth will become positive contributors to society. Furthermore, they will possess the skills necessary to proceed into the professional arts community.
Develop the artistic abilities of our students by encouraging full use of their creative potential
Instill an understanding and appreciation of the power of the arts
Promote the arts as a tool to develop students' interpersonal and critical thinking skills
Promote the arts as a tool to promote physical and mental wellness
Encourage parents to participate in his or her child's personal growth and artistic development
Maximize the connection between YTI students and the real world of the performing and arts by:

Employing professional artists as instructors
Providing workshops that prepare students for professional auditions
Exposing students to stage management and production techniques as part of their performance experience
Provide performance opportunities in a variety of diverse venues
Founders
 YTI has a rich and rewarding history. Our organization began in 1971 as a Yonkers Community Action program with a mission to keep kids off the street and safe from crime and drugs. Under the leadership of James P. Hill, a Community Action employee and respected jazz musician, the School 12 Program was created. Mr. Hill's music workshops formed the foundation for the project. Soon, his friend Kwame Johnson, then a theatre major at Sarah Lawrence College, joined the staff and added drama and mime classes to the curriculum. As the program became popular in the community and the student population grew, a new course was introduced when Turhan Von Brandon came on board. Von Brandon brought his expertise in photography to School 12.
By 1973 School 12 was booming. Founders Hill, Johnson and Von Brandon decided to seek non- profit status for their program. Their efforts were successful, and they renamed their organization Youth Theatre Interactions, Inc. (YTI), a performing arts school offering free instruction to the young people of Yonkers. Courses in dance workshops and training in lighting design and stage management were added and YTI was off and running!
James P. Hill 
Jimmy Hill's 60-some years of playing saxophone began when he made off with the horn his older brother kept hidden in a closet. Hill started gigging professionally at clubs in the '40s while still in high school, but his recording career didn't really kick off until his senior years, when he began a superb series of self-produced releases featuring his working band. Hill was strongly identified with the tri-state scene of New York, New Jersey, and Pennsylvania, where he won great respect for his educational endeavors. The reed player founded and directed Youth Theatre Interaction, Inc., an after-school performing arts program for Yonkers and Westchester area kids. He was also associated with bandleaders such as singer Etta Jones, to whom he dedicated a fine tribute album, saxophonists Sonny Stitt and Houston Person, organists Gloria Coleman and Dr. Lonnie Smith, pianist Cedar Walton, and guitarist Joe Puma. Hill learned to play by ear, his head literally in a bucket — as in the Bucket, a jazz jam club that had the same status in Mt. Vernon, NY, as Minton's did in the Big Apple proper. While Hill claimed to have never taken a "formal" lesson, he did study with players such as Mike Mainieri and Sal Mosca, absorbing some aspects of the difficult Lennie Tristano school even though Hill never learned to read music. That didn't keep him out of important venues such as Sweet Basil in New York City, and Hill also performed at a variety of festivals and concerts in the jazz mecca as well. In the '90s, Hill focused on his own group and at least on his recording dates had the benefit of a consistent lineup. Hiroshi Yamazaki on piano, Fred Hunter on bass, and Joe Ragusa on drums filled out the group, which also sometimes featured vocalist Glenda Davenport. His 2001 release entitled Friends is dedicated to Etta Jones, with whom Hill also recorded on her album entitled Don't Go to Strangers. Hill's energetic run came to an end on June 9, 2004 when the saxophonist passed away as a result of emphysema. He was 76.
Paul Kwame Johnson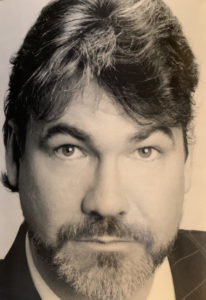 Mr. Johnson has 50 years of experience as an actor, writer, director, mime, and artistic director in professional youth and community theater. A former student of Tony award winner Wilford Leach and Obie award winner Marvin Felix Camillo, as well as "Players Workshop" founder and director Clay Stevenson and Shirley Kaplan he holds an MFA in Theater from Sarah Lawrence College and is a William Henry Danforth scholar in educational theater. He co-founded Youth Theater Interactions, Inc, with James P. Hill and Turhan von Brandon in December of 1973 and served as it's founding artistic director until 2003. He is a five-time Lincoln Center for the Performing Arts director including directing productions at Alice Tully Hall and Lincoln Center Out of Doors all of which were productions presented by Youth Theatre Interactions, Inc. Mr. Johnson was the Head Scriptwriter for "Scoops Place" a segment of the PBS and NBC television series "Infinity Factory". He has also been published in "Ebony Jr." magazine. Mr. Johnson has been awarded the Keys to the City of Detroit and a High Commendation from the city of Los Angeles for his work in theater in those cities.  Founder and artistic director of The YTI Mime Time Players (1976-1992), Mr. Johnson's company was the first professional mime company composed entirely of African-American and Latino mime artists ever to perform in concert at Lincoln Center for the Performing Arts and conduct national tours. In 1988 The YTI Mime Time Players were admitted into the Mid-Atlantic States Touring Consortium of the National Endowment of the Arts becoming the first African-American Mime company to be so honored. Mr. Johnson has taught theater and mime in South Africa, the Caribbean (Jamaica and Barbados) and in Hong Kong.
In 1989 he founded the "Intimate Realities" Teen Touring Drama Company of YTI which has now continued to produce touring presentations for the past thirty years and he continues presently as the Director of this Company. In 2015 he directed the New York premier of "American Moor" written and performed by Keith Hamilton Cobb who won the 2015 Audelco award for "outstanding solo performance" for his role in this production. In 2016 Mr. Johnson was inducted as "A Living Legend in the Arts" in the City of Peekskill by that city's board of education for his work in drama  with Peekskill's student population.
Currently, Mr. Johnson continues to serve with Youth Theatre Interactions, Inc. on their drama faculty and serves as "guest faculty" for the Sarah Lawrence College Theatre Outreach department. He is also the Elementary,  Adult and Teen Theatre Director for the Theodore D. Young Community Center in Greenburgh, New York  where he oversees the TDYCC Adult Acting Company and the TDYCC Teen Acting Company The New York State Council of the Arts Independent Review biography states of Mr. Johnson, "… Mr. Johnson is one of the most highly sought-after teachers of theater in the Hudson Valley region of New York State."
Turhan Von Brandon
In 1973, Hill and Johnson along with co-founder Turhan Von Brandon sought non-profit status for their program and renamed it Youth Theatre Interactions, Inc. (YTI), a performing arts school providing instruction free of charge to the youth of Yonkers. Von Brandon's artistic background enabled him to help enrich the YTI curriculum significantly to include photography, training in lighting design, sound, and stage management. He began painting and drawing around 1952, and photography in 1966. He has received local, state, and international awards for photography and the technical quality of the photographic print. He began the formal study of painting and drawing at the Hudson River Museum in Yonkers New York around the age of eight and continued his art studies at Howard University in Washington DC., where he also took up photography. He continued his study of photography in the Army while stationed in Wurzburg Germany with a local professional photographer, and later with the New York Institute of Photography. Some of Von Brandon's photographs and digital/computer paintings can be found at https://fineartamerica.com/profiles/turhan-von-brandon?tab=artwork.
Executive Director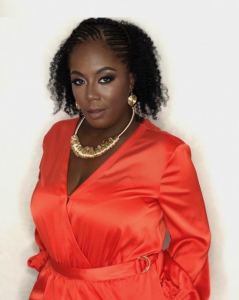 It is with great pleasure that I welcome back our students, parents, and instructors to the new Youth Theater Interactions website and location! As the new Executive Director, it is my mission to ensure that our students receive the education and services necessary for them to advance into society as adults with a clear focus, a sense of confidence to pursue their dreams and a purpose that will continue to cultivate as they advance in life and on to their future careers. Our staff, and instructors have been working diligently in preparation for the new location to open.  I truly believe the collaborative efforts of our partnerships which we have forged with our community will give our children the tools they need to reach their full potential. On behalf of the Board of Directors and myself we welcome you to join us in supporting our children as they embark on their dreams!
Sincerely,
Ms. Ty Powell
Board of Directors
Genia Flammia – President
Pedro Reyes – Vice President
Brenda Gray – Treasurer
Effie Phillips – Secretary
Steve Sansone – City Liaison
Stefanie Blue
Robin Caldwell
Deborah Hudson-Jenkins
Kwame Ndzibah
Mary Pat Sweeney
Fenton Soliz
Carmen Goldberg
Patricia Adams, Symra Brandon, Turhan Von Brandon, Lisa Copeland, Chelsea Freeman, Dr. Mary E. Lane, Miriam Lovett, Tom O'Keefe, Rev. DeForest Raphael, Senator Andrea Stewart-Cousins
Thank you for supporting YTI