ENRICHING THE LIVES OF YOUNG PEOPLE THROUGH THE ARTS
Mission Statement
Youth Theatre Interactions, Inc. (YTI) provides professional instruction in the performing arts to Westchester County youth. With the support and participation of their parents, YTI nurtures creativity and pride in accomplishment while fostering discipline, confidence, and critical thinking in young people. Empowered by these attributes, our youth will become positive contributors to society. Furthermore, they will possess the skills necessary to proceed into the professional arts community.
Develop the artistic abilities of our students by encouraging full use of their creative potential
Instill an understanding and appreciation of the power of the arts
Promote the arts as a tool to develop students' interpersonal and critical thinking skills
Promote the arts as a tool to promote physical and mental wellness
Encourage parents to participate in his or her child's personal growth and artistic development
Maximize the connection between YTI students and the real world of the performing and arts by:

Employing professional artists as instructors
Providing workshops that prepare students for professional auditions
Exposing students to stage management and production techniques as part of their performance experience
Provide performance opportunities in a variety of diverse venues
History
In 1971, the Yonkers Community Action Program was asked to develop an after-school program that would help keep kids away from drugs and crime. James P. Hill, an employee of YCAP and professional musician, developed the School 12 Program, which began as a music workshop. Shortly after, Mr. Hill met Paul Kwame Johnson, then a theater major at Sarah Lawrence College. Mr. Johnson added his expertise to establish a new drama workshop to the program.
In 1973, Hill and Johnson along with co-founder Turhan Von Brandon sought non-profit status for their program and renamed it Youth Theatre Interactions, Inc. (YTI), a performing arts school providing instruction free of charge to the youth of Yonkers.
As interest and funding grew, the program was expanded to include dance workshops, photography, training in lighting design, sound and stage management.
Today YTI provides instruction in drama, digital production, voice, music, and six different forms of dance. These services are provided at a modest fee to youth from all over Westchester County.
Youth Theatre Interactions, Inc. is generously supported by the following organizations
Staff & Board
James P. Hill
Paul Kwame Johnson
Turhan Von Brandon
Genia Flammia – President
Pedro Reyes – Vice President
Brenda Gray – Treasurer
Effie Phillips – Secretary
Steve Sansone – City Liaison
Stefanie Blue
Joyce Harrigan, PH.D.
Deborah Hudson-Jenkins
Kwame Ndzibah
Mary-Michael Simons
India-Rae Tuthill
Suzanne Newman – Ex-Officio
Patricia Adams, Symra Brandon, Turhan Von Brandon, Lisa Copeland, Chelaea Freeman, Dr. Mary E. Lane, Miriam Lovett, Judith Z. Matson, Tom O'Keefe, Rev. DeForest Raphael, Paula Redd-Zeman, Senator Andrea Stewart-Cousins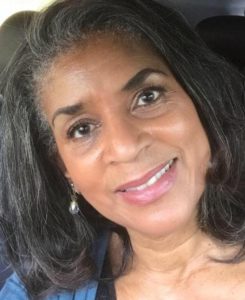 Lauren Raphael Fofana
"Miss Raphael"
A Messge From YTI's New Executive Director
Greetings:
It is with sincere pleasure and enthusiasm that I am joining Youth Theatre Interactions as the Executive Director. I love and respect theatre arts and am sensitive to the discipline that it requires. Through the years YTI has exemplified equal amounts of talent, hard work, and passion.
As your Executive Director, I will respectfully hold our organization to these multi-tiered standards that, based on the time-honored history of YTI, will demonstrate our shared commitment and vision. Together we will thrive. Thank you for this honor.
To the students, parents, staff, Board of Directors, and Executive Board, it will be a fun and exciting time of growth. To our partners and funders, thank you for continuing to believe in our ability to make an artistically disciplined difference in the lives of Westchester's children who will, in turn, make a difference in this complex world. I look forward to working with you all.
Respectfully yours,
Lauren Raphael Fofana
"Miss Raphael"