Teen Night Spotlight
THE WINNERS
THE JUDGES & INSTRUCTORS
Aubrey Lynch II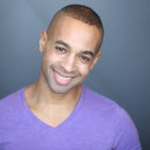 "To touch, to move, to inspire, this is the true gift of dance." – Aubrey Lynch II
Though Aubrey Lynch's life experiences and wide-ranging career has taken him from Woodhaven Michigan, well outside of the world of dance, through a deep understanding of music, theater and visual design, this quote captured many years ago while still a student, is one he lives by today, discovering that touching hearts, moving souls and inspiring people is the true gift of The Arts. Though Mr. Lynch would find his first language and love of dance many years later, starting at age five, he played the violin until limited mobility in his left wrist prevented him from holding the instrument properly seven years later. He tried the clarinet and flute and eventually moved on to the richness of singing, theater, and visual design. Though he ultimately danced with the Alvin Ailey American Dance Theater, his mentors pushed him to always strive to be more than a dancer and that is just what he did. He created a line of one-of-a-kind wearable art, Aubrey Designs, and was an original cast member of the Tony Award-winning Broadway musical Disney's The Lion King, acting as the production's associate choreographer and then associate producer, responsible for all casting and creative aspects of the production. Mr. Lynch has worked with artists all over the world coaching, teaching professional and aspiring actors and singers, in television, film and Broadway. He worked on some of the early designs of Disney's Cub School, a training camp for young Broadway hopefuls, The Lion King Experience KIDS/JR. as well as piloted child adaptations of Frozen KIDS and Finding Nemo KIDS/JR. He has co-designed and co-led workshops and programs for Theater Development Fund and has mentored for Young Arts Week.  Mr. Lynch partnered with Harlem Children's Zone and Wynton Marsalis and the Jazz at Lincoln Center Orchestra to co-produce a production for eighteen NYC schools. Aubrey is Founder of Aubrey Lynch Extra Essential Arts AL-EEArts born out of the belief that "The arts aren't extracurricular; they're extra-essential."® Now as Chief Education and Creative Programs Officer, he manages all of the organization's creative content at the prestigious Harlem School of the Arts (HAS), providing opportunities for children and adults to attain their highest level of excellence through artistic expression and commitment.
Mamie Duncan-Gibbs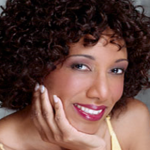 Mamie Duncan-Gibbs grew up in the inner city of Springfield, MA where she began taking acrobatic classes at the Dunbar Community Center under the direction of legendary jazz instructor, Frank Hatchett. It was something she did just to "get out of the house." After graduating from the HS of Commerce, she spent one year at Boston Conservatory of Music and the following year moved to NY to pursue her goal of "dancing on Broadway."
She was fortunate to work with and learn from the best including choreographers Danny Daniels (original company of The Tap Dance Kid), Bob Fosse (national tour of Sweet Charity), Susan Stroman (Liza @ Radio City Music Hall), writer & director George C. Wolfe (original company of Jelly's Last Jam), and Ann Reinking (original revival company of Chicago). She also starred opposite Sandy Duncan (Broadway production of Chicago), with Ben Vereen and Marilu Henner (Las Vegas production of Chicago), and with The Duke Ellington Orchestra (Atlantic City production of Sophisticated Ladies). Other Broadway credits include: Cats, Kiss Me Kate, Joseph and the Amazing Technicolor Dreamcoat, Dangerous Games: Two Tango Pieces, The Boys From Syracuse, and Radio City Music Hall's Christmas Show & Easter Extravaganza.
After performing for over twenty years on Broadway, Duncan-Gibbs knew it was time to "give back." She spent ten years (September 2003-September 2013) as the Executive/Artistic Director of Youth Theatre Interactions, Inc. (YTI), providing professional instruction in the performing arts to Westchester County youth ages 6-19. During her tenure, she created "YTI Presents Teen Night," which gives youth 12-19 years of age an outlet in which they can express themselves artistically in a safe environment, while receiving instruction from professional artists. She also created the well-received fundraiser "Broadway Comes to Yonkers," in which "actors, singers, and dancers come up to Yonkers to support Youth Theatre Interactions. A full cast of seasoned performers share the stage with talented local artists and YTI alumni in a night of arts, excitement, and inspiration."
Duncan-Gibbs continues to teach Musical Theatre and Tap at YTI and Theatre Dance & Liturgical Dance Master Classes throughout the US. In addition, she travels the country each year as a premier judge with Onstage New York, sharing her knowledge and inspiration with youth 4 years of age and up. Along with a rewarding career, Duncan-Gibbs has been blessed to have a marvelous husband of 34 years, two children, and a precious granddaughter, Olivia Rose. Duncan-Gibbs' motto has been to "Go For It!! The worst thing you can do is wonder what could've been."
Patrick Noonan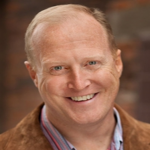 YTI is honored to have Patrick Noonan judge our talented young artists. A veteran of the longest running non-musical in America, he has performed Nick in Shear Madness well over 3,000 times in cities across the country for the entirety of its Off-Broadway run. Other Off-Broadway credits include Almost, Maine (Daryl Roth Theatre) and Perfect Crime (Snapple Theatre). Look for him in Steven Spielberg's remake of West Side Story, to be released in December. He recently originated the role of Evan in the world premiere of Hard Cell at Geva Theatre. Some of his favorite roles include Edgar in Irma VEP (Florida Studio Theatre), Charlie in On Golden Pond (Geva Theatre Center), King Arthur in Spamalot (FST), and Murray in The Odd Couple (Cape Playhouse). His TV/film credits include: The Blacklist, Bull, The Sinner, Blue Bloods, Orange Is The New Black, Homeland, Mindhunter, Friends From College, 30 Rock, Law and Order, SVU, Criminal Intent, John Glaser Loves Gear, The Post, Windows Of The World, The Princess Diaries, and The Half Of It (now streaming on Netflix). He also appears in many commercials. He lives in Yonkers with his wife Leah and his dog, Fauci."
Damien Escobar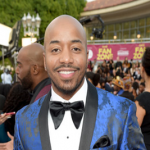 "Who's to say that if Bach were alive right now he wouldn't be playing hip-hop and blending everything? – Damien Escobar
Damien was born in 1986 in the Jamaica, Queens neighborhood in New York City. He was raised by his mother and he has an older brother. At the age of eight he started playing the violin. Damien was the youngest student accepted into the Julliard School of Music at 10 years old. He graduated from Juilliard at 13 and continued his musical education at the Bloomingdale School of Music.
Damien worked as a street musician with his brother as he was growing up. He frequently played in the New York City subways and at Grand Central Station. In 2003, he and his brother became a group under the name of  Nuttin' But Stringz. In 2005, the group appeared at the Apollo Theater and won a talent contest. In 2006, Escobar appeared in the film Step Up. During the 2008 season of America's Got Talent, Nuttin' But Stringz took third place. In 2009, his group won two Emmys and performed at the First inauguration of Barack Obama. In 2012, Nuttin' But Stringz split up and Damien returned to school to earn a real estate license.
After a brief stint as a real estate broker, Escobar returned to music as a solo act. Damien premiered as a solo artist on a French television show called Taratata. He also played at the Indy Car 2012 Championship Awards Banquet, Russell Simmon's Hip Hop Inaugural Ball, and the 2013 Food & Wine event in New York City. In 2013 to promote his return, Escobar went on the I Am Me tour. In 2014, Damien released "Sensual Melodies" which was his first solo album and "The Sound of Strings," an autobiographical children's book. Within that same year he performed on Oprah's "The Life You Want" weekend tour. Escobar released his first pop single "Freedom" in September 2015, which premiered at #15 on the iTunes chart. From national news, to commercials and interviews, Damien's star is on the rise. In 2018 his album entitled "Boundless" was nominated for Outstanding Jazz Album at the 2018 NAACP Image Awards. Along with the sultry sounds of his violin Damien continues to perform and inspire people around the world.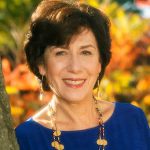 MJ Territo is a jazz vocalist who performs regularly in venues throughout the NYC area. She is the founder of the Ladies Day Jazz Ensemble, a group of women musicians dedicated to discovering and performing the compositions of classic and contemporary jazz women. Their eponymous CD, "Ladies Day", was released in 2017 to critical acclaim in the jazz press. As a teaching artist and music educator, MJ has worked with students of all ages, from 8 months to 80 years old. She is a vocal coach for the annual Yonkers Idol competition sponsored by the City of Yonkers Department of Parks, Recreation and Conservation. MJ has also designed the Creative Aging program, "Singin' and Swingin': Adventures in Jazz, Blues and Improvisation", which she has taught in libraries and other community settings throughout Westchester County.
Thank you for supporting YTI