Faculty
Executive Director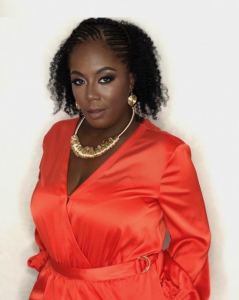 Ty Powell has been a silent player in the entertainment industry beginning as an Intern at Arista Records and LL Cool J Inc. in 1997. She worked behind the scenes in many positions such as Assistant and Production Coordinator on many events and shows B.E.T Awards, B.E.T Celebration of Gospel, and American Idol to name a few). Ty has been paying her dues, working with artists from LL Cool J and Kamikaze of Crooked Lettaz to working on shows with Musical Director Ray Chew as an independent contractor. Surrounded by musical influences within the music industry, music has always been a huge part of her life. As the Supervising Producer on a Short Film "Two Days in Harlem" which won an Audience Award for Best Short that aired on the Aspire Network. Ty's book "For the love of Musiq" was adapted into an Award-Winning Short Film that won "Best of The Fest 2018" for The Hip Hop Film Festival in NYC and aired on Revolt TV many times and is presently on Dame Dash Studios. Ms. Powell is the owner of Typo Entertainment and co-owns Trees of The Sea Flavored Sea Moss and is currently working on a few projects including a TV Series that is now in post-production, while also doing speaking engagements to inspire children, and women. Ty has been working with children for more than a decade and has recently been appointed the new Executive Director of Youth Theatre Interactions in Yonkers, NY. Ms. Powell is excited to weave her vast experience and love of performing arts into her new position at  YTI. The classes and workshops that she intends to have will assist the youth in pursuing their dreams in the arts.
𝐅𝐨𝐫 𝐭𝐡𝐞 𝐋𝐨𝐯𝐞 𝐨𝐟 𝐌𝐮𝐬𝐢𝐪 🎼
𝐀𝐕𝐀𝐈𝐋𝐀𝐁𝐋𝐄 𝐅𝐎𝐑 𝐏𝐔𝐑𝐂𝐇𝐀𝐒𝐄!!𝐂𝐋𝐈𝐂𝐊 𝐋𝐈𝐍𝐊 𝐁𝐄𝐋𝐎𝐖!!
https://fortheloveofmusiq.com/
Creative Director

Elle Daniels is the Creative Director for Youth Theatre Interactions. Although she is a certified chef by trade, Elle's creativity spans across multiple disciplines. She has worked in the entertainment industry since 1996. She has managed accounts and clients for the NBA, WNBA and NHL including the New York Knicks, Philadelphia 76ers, New York Liberty and the New York Rangers. She has worked with innumerable talented vocal and Broadway entertainers including Will Smith and Jazzy Jeff, Kevin Bacon, Jill Scott, Jawan Jackson and Kevin Hart just to name a few. Elle is well traveled and has even lived abroad for years. Upon returning to the States, her professional focus changed, and she began to work with children. Elle strongly believes that ensuring that children are given opportunities and outlets is essential to their growth and success. Joining the team at YTI is a great fit. Elle is a mom, a sister, and an aunt. Her understanding of the needs of children is multi layered. We are proud to have her on the team at YTI. She brings fun, creativity, discipline, and love to the young people we teach and mentor.
Teaching Faculty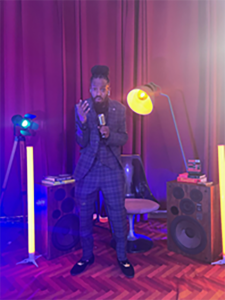 Ruben Antoine
(Community Coordinator/ Choreographer) earned the stage name "Dance Dr" after volunteering at a World of Dance Event.  Ruben   has been making a positive impact on lives across New York City. With the start of teaching in Coney Island schools He is currently teaching hip hop & contemporary in Coney Island schools. He is also building a strong presence in the church community leading praise teams & choirs in both Yonkers and Harlem. Ruben quietly but effectively began teaching in the city of Yonkers in various programs like the Westchester Invaders Marching Band and the Marching High Steppers of the Nepperhan Community Center. He is also starting YMCA & YWCA programs called "2 Be Continued…"  After training with Alvin Aily, he worked behind the scenes with DJ Thomas Gold & Tiffany in "Escape to Wonderland," Ruben continues his work behind the scenes in music videos, hosting classes, and Yonkers public schools passing knowledge and experience to anyone willing to learn.