Faculty
Executive Director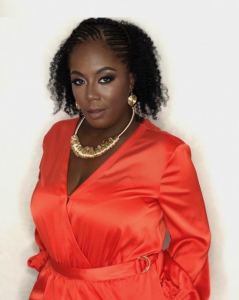 Ty Powell has been a silent player in the entertainment industry beginning as an Intern at Arista Records and LL Cool J Inc. in 1997. She worked behind the scenes in many positions such as Assistant and Production Coordinator on many events and shows B.E.T Awards, B.E.T Celebration of Gospel, and American Idol to name a few). Ty has been paying her dues, working with artists from LL Cool J and Kamikaze of Crooked Lettaz to working on shows with Musical Director Ray Chew as an independent contractor. Surrounded by musical influences within the music industry, music has always been a huge part of her life. As the Supervising Producer on a Short Film "Two Days in Harlem" which won an Audience Award for Best Short that aired on the Aspire Network. Ty's book "For the love of Musiq" was adapted into an Award-Winning Short Film that won "Best of The Fest 2018" for The Hip Hop Film Festival in NYC and aired on Revolt TV many times and is presently on Dame Dash Studios. Ms. Powell is the owner of Typo Entertainment and co-owns Trees of The Sea Flavored Sea Moss and is currently working on a few projects including a TV Series that is now in post-production, while also doing speaking engagements to inspire children, and women. Ty has been working with children for more than a decade and has recently been appointed the new Executive Director of Youth Theatre Interactions in Yonkers, NY. Ms. Powell is excited to weave her vast experience and love of performing arts into her new position at  YTI. The classes and workshops that she intends to have will assist the youth in pursuing their dreams in the arts.
𝐅𝐨𝐫 𝐭𝐡𝐞 𝐋𝐨𝐯𝐞 𝐨𝐟 𝐌𝐮𝐬𝐢𝐪 🎼
𝐀𝐕𝐀𝐈𝐋𝐀𝐁𝐋𝐄 𝐅𝐎𝐑 𝐏𝐔𝐑𝐂𝐇𝐀𝐒𝐄!!𝐂𝐋𝐈𝐂𝐊 𝐋𝐈𝐍𝐊 𝐁𝐄𝐋𝐎𝐖!!
https://fortheloveofmusiq.com/
Creative Director

Elle Daniels is the Creative Director for Youth Theatre Interactions. Although she is a certified chef by trade, Elle's creativity spans across multiple disciplines. She has worked in the entertainment industry since 1996. She has managed accounts and clients for the NBA, WNBA and NHL including the New York Knicks, Philadelphia 76ers, New York Liberty and the New York Rangers. She has worked with innumerable talented vocal and Broadway entertainers including Will Smith and Jazzy Jeff, Kevin Bacon, Jill Scott, Jawan Jackson and Kevin Hart just to name a few. Elle is well traveled and has even lived abroad for years. Upon returning to the States, her professional focus changed, and she began to work with children. Elle strongly believes that ensuring that children are given opportunities and outlets is essential to their growth and success. Joining the team at YTI is a great fit. Elle is a mom, a sister, and an aunt. Her understanding of the needs of children is multi layered. We are proud to have her on the team at YTI. She brings fun, creativity, discipline, and love to the young people we teach and mentor.
Teaching Faculty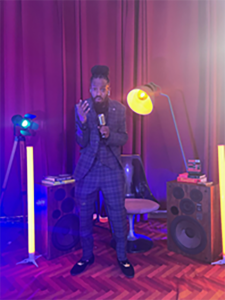 Ruben Antoine
(Community Coordinator/ Choreographer) earned the stage name "Dance Dr" after volunteering at a World of Dance Event.  Ruben   has been making a positive impact on lives across New York City. With the start of teaching in Coney Island schools He is currently teaching hip hop & contemporary in Coney Island schools. He is also building a strong presence in the church community leading praise teams & choirs in both Yonkers and Harlem. Ruben quietly but effectively began teaching in the city of Yonkers in various programs like the Westchester Invaders Marching Band and the Marching High Steppers of the Nepperhan Community Center. He is also starting YMCA & YWCA programs called "2 Be Continued…"  After training with Alvin Aily, he worked behind the scenes with DJ Thomas Gold & Tiffany in "Escape to Wonderland," Ruben continues his work behind the scenes in music videos, hosting classes, and Yonkers public schools passing knowledge and experience to anyone willing to learn.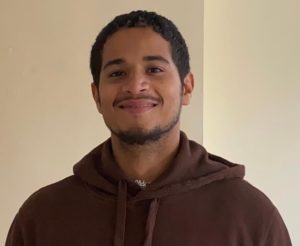 Nicholas Flammia
(Musician Instructor) is a multi-instrumentalist, producer, and songwriter from our hometown of Yonkers, NY. He's been teaching with us for 5 years and has taught multiple subjects from grades Pre-K to 12th. As a producer in the music industry since 2014, he's gotten the chance to create for many acts in the Hip-Hop/R&B scene, along with performing in and around NYC. He's proficient in guitar, piano, drums, vocals, songwriting & beatboxing — even traveling to Japan to compete in a beatboxing competition! He's extremely excited about continuing to work with us and sharing his expertise with our students!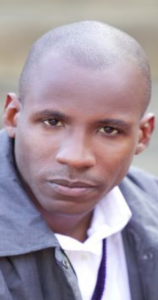 Shabaya Clark
is a teacher, father, mentor, professionally trained actor, and motivational speaker, who has studied at The New Federal Theatre HB studios.  His most notable roles include Major Charles Moses" in red tail down and "Slade" in Reflections. Clark has also been featured in numerous films and music videos, most notably DeLooze "Lost Army" and "Dedicated".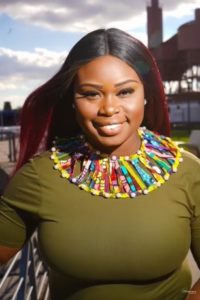 Ms. Erica has been dancing since the age of three with training in gymnastics, tap, jazz, ballot, African Dance and modern dance.  Dancing on dance teams uptown and in New York City. YMCA Drum core, Riverdale Dance Team for Annual Block Parties, Nepper Han Community Center, and in the Boroughs of Harlem, Brooklyn, and Queens. This self-taught phenomenon starting teaching dance at The Salvation Army and then became a Step & Dance Instructor at Gorton high School with the Gateway Program. She later relocated to Martin Luther King Elementary School and Roosevelt High School teaching step and dance as well. In those schools my students were able to do competitions, pep rallies, major professional programs and nursing homes for community service.  While in colleges she created a dance club in John Jay College that still exists today. In her spare time, she would usually take classes down at Alvin Ailey & Broadway Dance Center because she feels that even as a professional instructor you can never stop learning. With great gratitude Erica is excited to come back to her hometown to impart her knowledge to the next generation. Erica is looking forward to meeting our new upcoming Yonkers Supers Stars.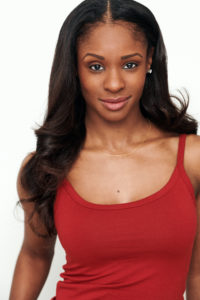 Chelsea P. Freeman (Ballet) –Chelsea is a Yonkers native and grew up training right here at YTI! Most recently, she danced in Memphis: The Musical at Gateway Theatre in Long Island and prior to that she was a Production Dancer for Norwegian Cruise Line. She danced as a Knicks City Dancer where she performed every night at Madison Square Garden, the world's most famous arena. She has appeared in music videos and commercials and worked with Jennifer Lopez, Run DMC, Cee Lo Green, Ian Eastwood, Brian Friedman, and Valentin Chmerkovskiy. Additionally, Chelsea has performed on the "Harry Connick, Jr. Show" and on "Ellen" where she met and performed with former First Lady Michelle Obama. When she's not dancing, Chelsea is also a fitness model and can be seen in various fitness apps, workout videos, and other fitness/social platforms.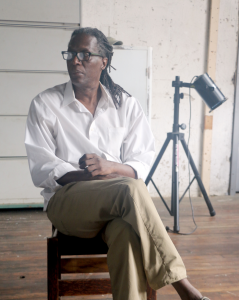 Samuel Harps (Playwriting) interned at New York's New Dramatist, studying with noted playwrights August Wilson and Charles Oyamo Gordon. He was later accepted as a member of the prestigious Negro Ensemble Company playwright's program. Samuel's first major production Don't Explain was staged at New York's famed Nuyorican Poet's Cafe. The explosive drama on the death of trumpeter Lee Morgan went on to receive seven AUDELCO Awards, including best play and playwright. Samuel also received The Arts Council of Rockland County Executive Award for Literary Artist. New York productions include The Paul Roberson Theater, The National Black Theater, The Billie Holiday Theater, Theater for the New City, Theater Four, Duality Playhouse, and HERE Theater. Regional productions include Rutgers University, (Newark) The Christina Cultural Arts Center (Wilmington, DEL) The Painted Bride and Bushfire Theaters, (both in Philadelphia) EXIT Theater, (San Francisco) and Vision Theater, Los Angeles. Samuel is the founder and artist director of Shades Repertory Theater and past Artistic Director of the Haverstraw Youth Theater.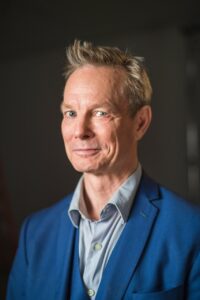 Bill
Irwin
(
Rhyming)
 is an actor, director, writer, and clown. His original works include The Regard of Flight; Largely New York; Fool Moon; Old Hats; The Happiness Lecture; and others. His theater credits include Who's Afraid of Virginia Woolf, The Goat, Waiting for Godot, Endgame, and ON BECKETT (an evening of passages from Samuel Beckett's work). Television appearances include FX's Legion, HBO's Confirmation, This Is Us and Mr. Noodle in Elmo's World. His film credits include Rachel Getting Married, The Grinch Who Stole Christmas, Eight Men Out, and INTERSTELLAR. His work has been honored with Tony, Drama Desk, Outer Critics Circle, Barrymore, and Helen Hayes Awards. He is also a recipient of Guggenheim, Fulbright, MacArthur and National Endowment for the Arts Fellowships