Classes at YTI
YTI provides a range of structured dance, theatre, and music classes for young people in the culturally diverse population of Yonkers. Classes are conducted in a supportive environment and taught by experienced instructors. We accept students from the ages of six through nineteen years old. All students must have the support of their families to study with us and must be serious about their desire to develop skills in the performing arts. At YTI students are promoted to the next level when the instructor feels that the student has evidenced significant growth. Improvement is measured by ability to understand and execute technique, attitude, motivation and, of course, attendance. All students are evaluated at the end of each semester.
We are currently in the process of moving and renovating our new space. This term's Classes will temporarily be held at the Museum School 25.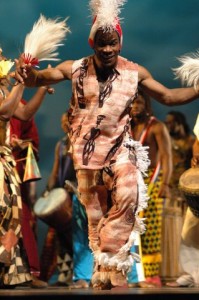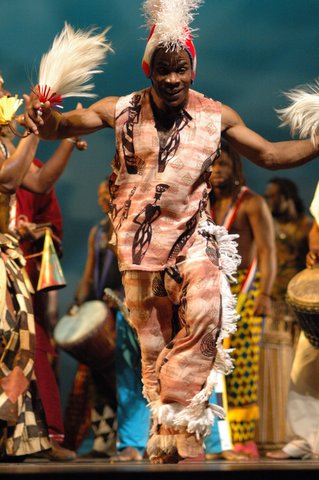 Vado Diomande (West African Dance) – Born into the sacred stilt-dancing tradition of the Mahouka people in northwest Ivory Coast, Vado was born to dance. His father and uncle taught him the sacred ways, and soon Vado demonstrated rare excellence in the age-old customs. Discovered as an adolescent by talent scouts, Vado joined the budding Ballet National de Cote D'Ivoire in Abidjan, training in the traditional dances of over 60 ethnic groups of the Ivory Coast. Hailed as a captivating performer internationally, Vado's career as a principal dancer spanned 15 years in the Ballet. Most impressive were his acrobatic dances of the Tall Mask, "God of the Sacred Forest", Gue-Pelou. In 1989, Vado established his own dance company, L'Ensemble Kokiegna d'Abidjan, in Abidjan, touring Ivory Coast and Australia.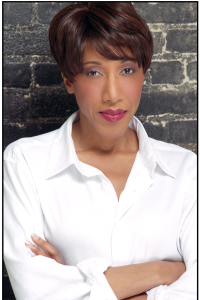 Mamie Duncan-Gibbs (Musical Theatre and Tap) – Duncan-Gibbs has been dancing for over 40 years and has had an extensive career in Theatre,Television and Film. Broadway Credits Include: Chicago, Cats, Jelly's Last Jam, Kiss Me Kate, Joseph and the Amazing Technicolor Dreamcoat, and Liza Steppin' Out at Radio City Music Hall. Off-Broadway, she was featured in Radio City's productions ofThe Christmas Spectacular and The Easter Extravaganza and in performances at City Center, Lincoln Center, Carnegie Hall and Madison Square Garden. She worked directly with Bob Fosse on the national tour of Sweet Charity and starred inSophisticated Ladies in Atlantic City and Chicago in Las Vegas. In her spare time, Duncan-Gibbs travels around the country judging competitions, helping young, aspiring dancers reach their goal of performing professionally.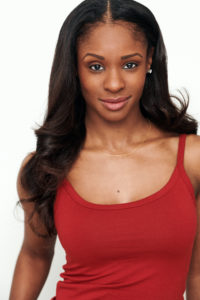 Chelsea P. Freeman (Ballet) – Paul Kwame Johnson (Drama and Intimate Realities) -Chelsea is a Yonkers native, a YTI alumni, and is excited to be back teaching! Most recently, she danced in Memphis: The Musical at Gateway Theatre in Long Island and prior to that she was a Production Dancer for Norwegian Cruise Line. She danced as a Knicks City Dancer where she performed every night at Madison Square Garden, the world's most famous arena. Prior to that she was also a Westchester Knicks Dancer for the inaugural season. She has appeared in music videos and commercials and worked with Jennifer Lopez, Run DMC, Cee Lo Green, Ian Eastwood, Brian Friedman Valentin Chmerkovskiy, and on the Harry Connick, Jr. show. Chelsea was also featured dancer and vocalist in an Off-Broadway production at Stage 72. When she's not dancing, Chelsea is also a fitness model and can be seen in various fitness apps, workout videos, on social media, and other fitness platforms.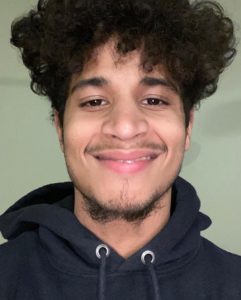 Nicholas Flammia (Keyboard and Vocals/Songwriting) – Although he's young, multi-instrumentalist Nick has many years of experience in the entertainment industry. Since high school he's been honing his craft in professional settings. While he plays many instruments- he specializes in vocal, guitar, bass, piano, beat-boxing and songwriting/music production. From Los Angeles to Tokyo, Nicholas has traveled far and wide pursuing his music career full-time – performing all over New York and beyond. Although he prides himself on producing music for himself and others, Nicholas has also competed at some of the highest levels (ICHSA, NYSMA) singing with a choir and beat-boxing. Here at YTI we know him as another member of the family who really cares about his students. We hope you enjoy what he has to offer.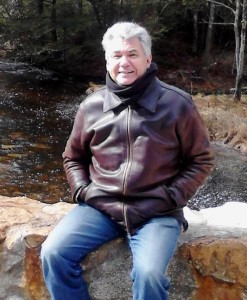 Paul Kwame Johnson (Drama and Intimate Realities) – Co-Founder and founding Artistic Director of Youth Theatre Interactions, Inc. Founder and Artistic Director of "The YTI Mime Time Players" and the "Intimate Realities " Theatre Company of YTI. MFA in Acting andDirecting from Sarah Lawrence College; William Henry Danforth Scholar/Fellow in Educational Theatre; Five times Lincoln Center for the Performing Arts Director including directing productions at Alice Tully Hall and Lincoln Center Out of Doors; Awarded the keys to the City of Detroit and a High commendation from the City of Los Angeles for work in theatre in those cities.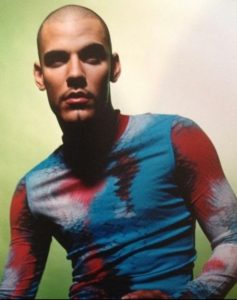 Frankie Lopez (Hip-Hop) – Frankie Lopez has been teaching and dancing since he could walk! He was part of a dance group for Sheryl Murakami who now choreographs for Beyoncé and other artists.  Frankie was a choreographer for freestyle artist Safire. Has taught hip-hop class in dance studios in Westchester and NYC.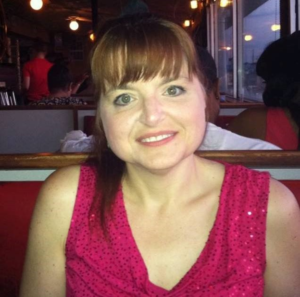 Traci Timmons (Acting) – Traci Timmons is a graduate of the Northwest Actors Studio Conservatory Program in acting, where she later taught and served as Program Director.  She is the Founder and Executive Artistic Director of Thespian Arts Program, specializing in arts in education, as well as being Co-Artistic Director of The Family Repertory Company, and an Associate Director and Hall of Fame Performer for Darknight Productions.  She has worked professionally as an actor, singer, director, producer and teacher throughout the tri-state area and done educational tours here and in Western Washington.  She loves being a part of the incredible team at YTI, as her greatest joy is sharing her talents with young people and seeing them shine onstage.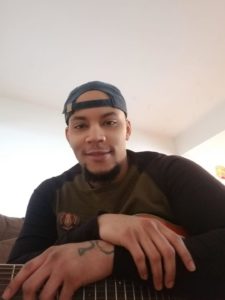 Zawadi Hunter-Rahman (Guitar) – Zawadi was also heavily influenced by classic hip-hop growing up listening to artists such as The Notorious B.I.G., DMX, Jadakiss, Jay-Z, etc. There were also a lot of movies in that era that had some of the best soundtracks ever made. That's where some of the exposure to rock, metal, and classic rock enhanced his taste for good music. It wasn't until the videogame "Guitar Hero" was released where Zawadi realized he had a passion for this type of art. This is also where most of his exposure to the "world of rock" took place. Playing this guitar simulator videogame familiarized him with classic rock bands such as Black Sabbath, Judas Priest, ZZ Top, Iron Maiden just to name a few. Giving him a better idea as to what type of music he wanted to make as well as what type of artist he wanted to be. Eventually getting his own guitar, learning the songs listed in Guitar Hero, continuing to practice and create his own sounds, performing mainly between Westchester and NYC , Zawadi continues to grow as an artist and a teacher.